As most landscape photographers do, Max and I are always aware of the times of sunrise, sunset, moonrise, and moonset, as well as moon phases throughout the year. Although we don't usually have the sun or the moon be the main subject in our photos, the Supermoon and total lunar eclipse last night was of our interest not only because many people were watching it but also because we wanted to look into some features of our Sony A7 II cameras.
Konica Hexanon 400mm lens and 2X extender
The first part was to use one of my Konica 400mm lenses with a 2X extender on Sony A7 II. I was quite pleased with the result. A lens made in the late 1960s or early 1970s could still stand up to one of the latest digital sensors and produce amazing images. Thanks to the high-ISO performance of the A7 II, it's much easier to shoot the blood moon nowadays.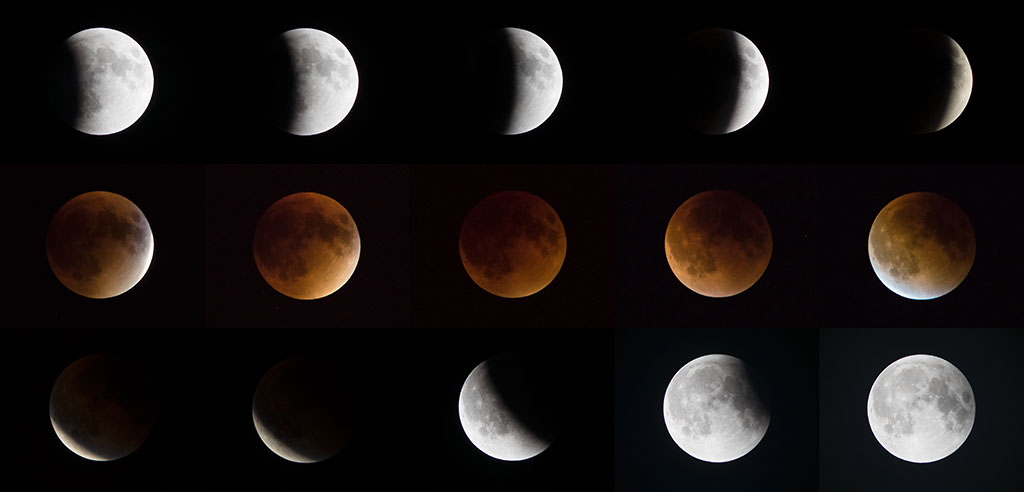 Time-lapse video
The second part is the time-lapse feature of the Sony A7 II. It's not a built-in feature but an add-on app that you can purchase ($9.99) and download from Sony's website. One would expect the process of getting this app should be intuitive and straightforward. That's Max's experience, but not mine. When I tried to install the app yesterday, I learned that Google Chrome no longer supports the plugin of Sony's downloader since September 1st, 2015, and the downloader crashed every time in Firefox. While there are other ways to install the app, the overall experience was kind of frustrating. But once it's successfully installed, it runs smoothly and even compiles the images into a video automatically for you. To make the video below, however, further editing was required to combine multiple videos in a certain way.
For this video, I was also testing the Zoom H6 Handy Recorder. I'm very satisfied with the sound. Hope you enjoy video. The music is Bach's Goldberg Variations Variatio 4. a 1 Clav.