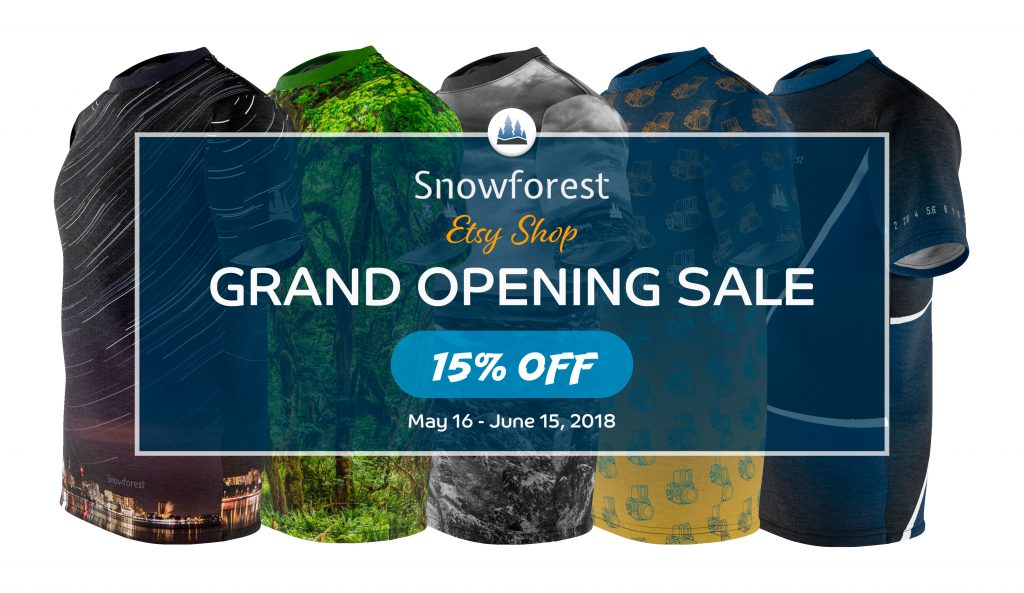 Our 3rd anniversary is upcoming, and we just launched our Etsy shop! In the shop you'll find our photography works and designed printed on various apparels and products. More products are coming, and we welcome your feedback and suggestions.
The Grand Opening Sale will run through June 15th, 2018. Everything is 15% off!
Thanks for visiting our shop, and Happy Shopping!