Profoto A1 On-camera Flash
Profoto introduced Profoto A1 back in September 2017. Currently there are only two models available, one for Canon and the other for Nikon. If you are using a Canon or a Nikon camera, simply put A1 into the hotshoe and you're ready to go.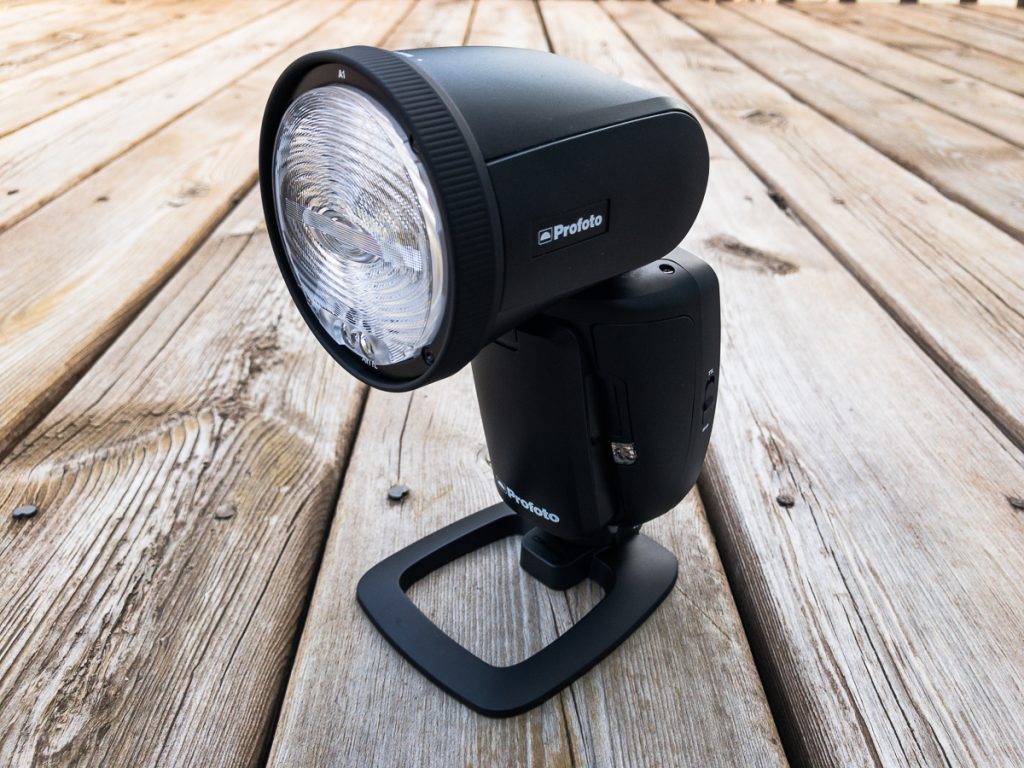 Being part of Profoto's Air family, Profoto A1 is compatible with any Air Remote, which is available for Canon, Nikon, Sony, Fujifilm, and Olympus. That is, if you use one of Fujifilm's current X-series cameras, you can trigger Profoto A1's with an Air Remote TTL-F, just like how you trigger other Air-compatible studio lights such as Profoto B1/B1X. Likewise, you can use Air Remote TTL-S on your Sony A7/A7 II/A7 III to trigger the A1.
There isn't anything special here. You just treat A1 as an off-camera flash and still retain the TTL functionality. You can have your assistant hold the A1 for you; your can mount the A1 on a light stand; or you can mount the A1 on a bracket that is attached to the camera body.
Profoto A1 + Fujifilm GFX-50S
Before Profoto introduces a Fujifilm version or a Sony version of A1, Fujifilm and Sony users seem out of luck if they want to use A1 as an on-camera flash. But there is a way to get around, as I just mentioned – using a bracket. The bracket I use is a Custom Brackets Rapid Fire PRO Flash Rotating Bracket with Arca-Swiss Quick Release Clamp, plus a Custom Brackets WFM-1 Locking Shoe Mount with Anti-Twist.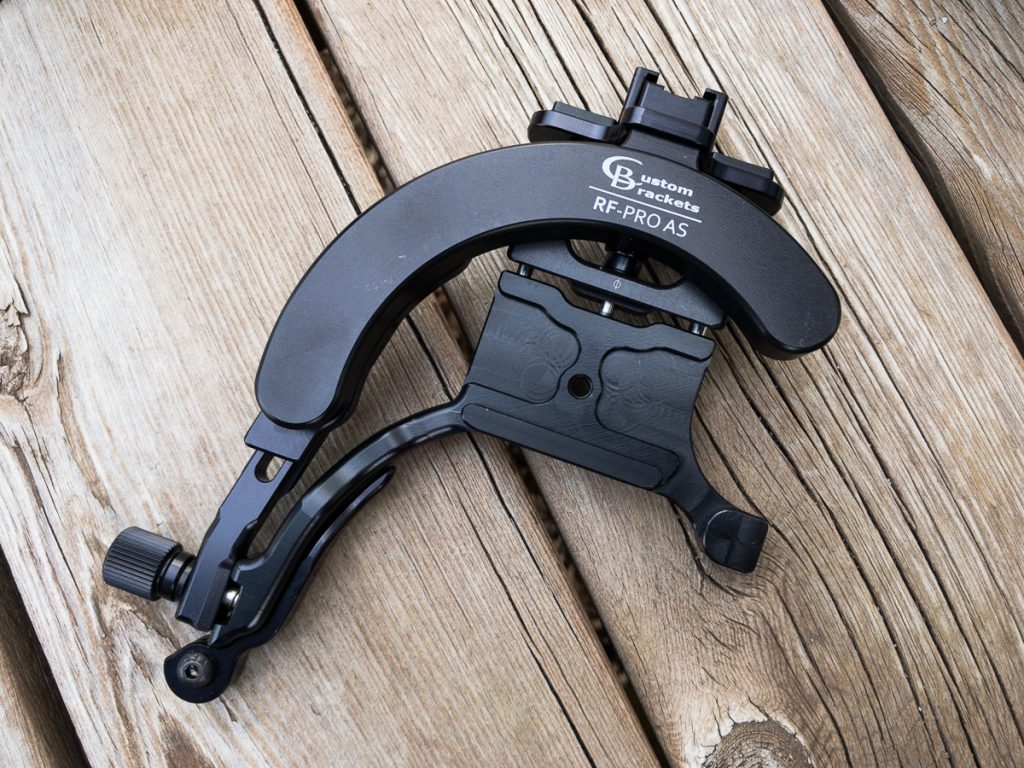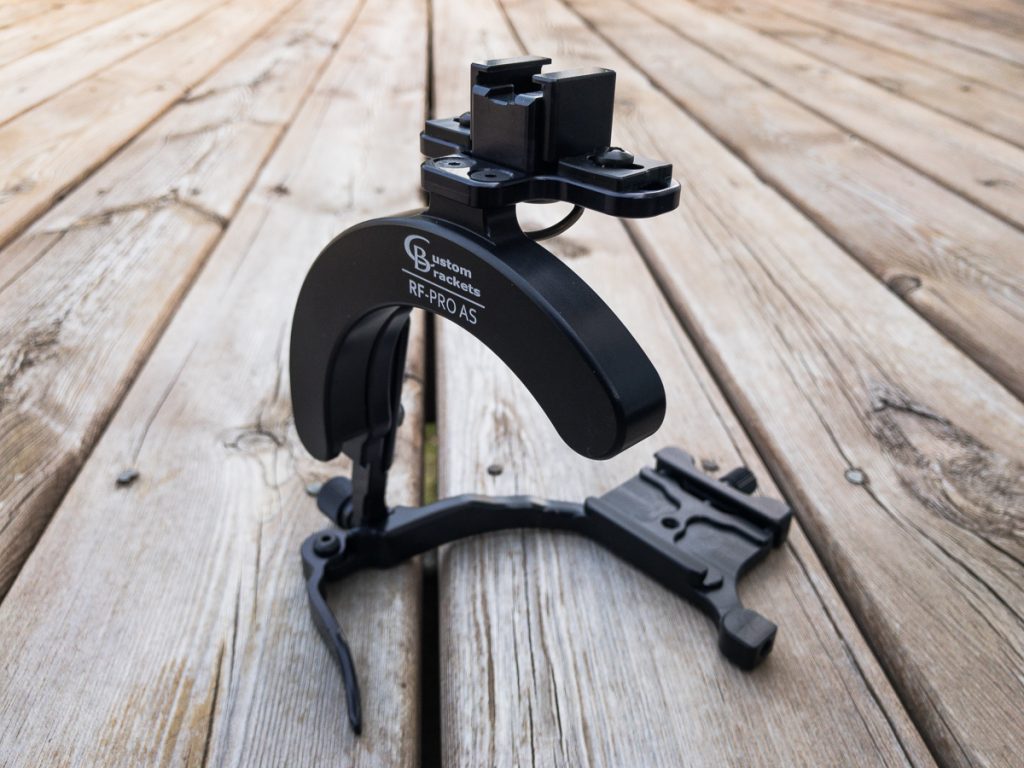 I already have an RRS plate on my camera, so attaching this bracket to the camera is a breeze. Then the Air Remote TTL-F is put into the hotshoe, and the A1 on the bracket. Ready to go!
Not so fast.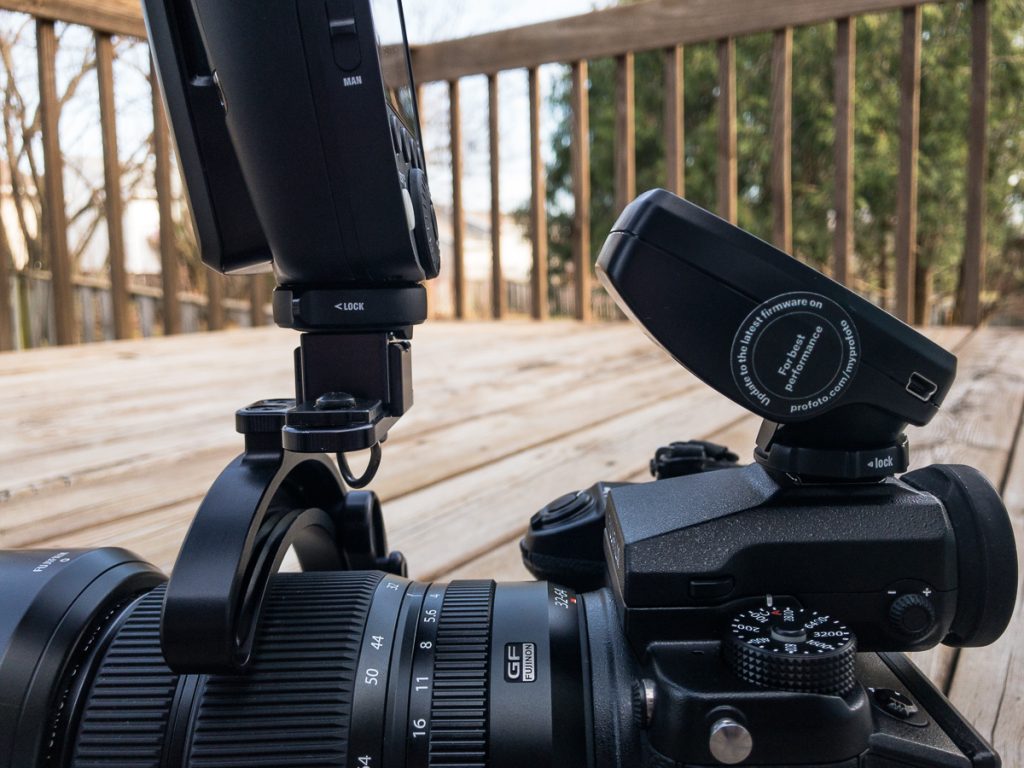 At first, the A1 would not fire, or it fires sometimes. After a few tests, I figured that it may be because the distance between the A1 and the Air Remote was too short. Somehow the frequency, or the wavelength, of the radio signal doesn't work under this situation. Fortunately, the Air Remote and A1 have 8 channels and each has a different frequency. I did not test them all but found Channel 8 would work for me.
Problem solved!
Why Profoto A1
The main reason I choose A1 is because of its high-speed sync (HSS) capability. When a high shutter speed is required and carrying a B1 is not practical, I can use it as my light source. Other features I like include:
Round head with dome diffuser – I can finally get rid of the bulky Gary Fong LightSphere.
Rechargeable Li-Ion battery – It works better than AA batteries in my opinion.
Very short recycle time: 0.05 to 1.2 Sec.