I was so excited to visit the Lanyang Museum (蘭陽博物館) during my trip to Taiwan this year. The building's shape was inspired by cuestas, a geographical feature commonly seen in the region. The exterior wall represents music notes from Vivaldi's The Four Seasons violin concertos and the agricultural landscape of the Lanyang plain. The interior looks phenomenal but I didn't have enough time to take some photos.
Kudos to the architect Kris Yao and his team!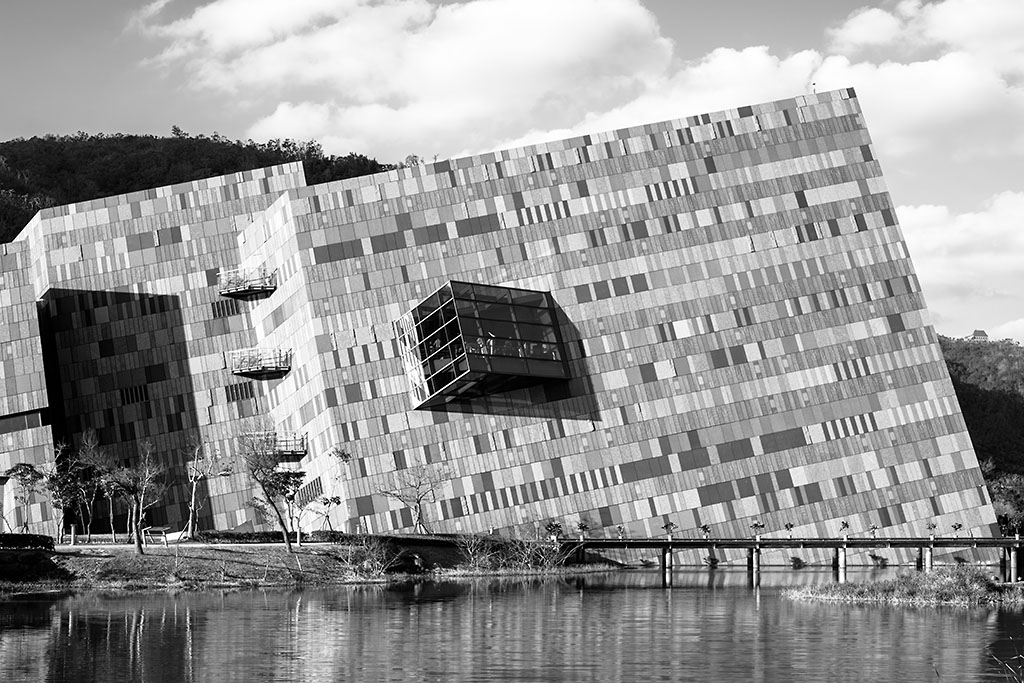 My family and I spent a couple of hours in the Museum, going through their permanent exhibitions that are arranged into three levels: Mountains, Plains, and Ocean. We got to know more about Yilan people's life, culture, and history. Even though it's so crowded inside, the overall experience was pleasant. If you're visiting Yilan, this is one place you don't want to miss.
Below is a view from the Museum's 3rd floor. One can use the telescopes provided by the Museum to take a close look at the Guishan Island (龜山島), which I wish to visit some day.