How to embed Google Street View (Business View) in you Facebook page.
This is a step by step Instruction:
Log in Facebook using your personal account. (not the Business account or the Group account).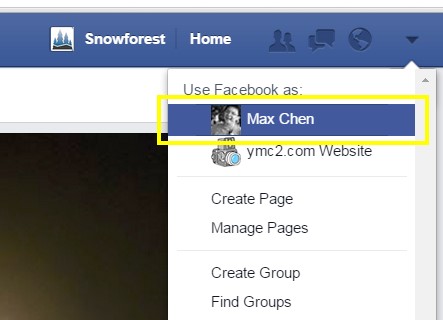 2. Key in "woobox" on the search tab, and choose the "Woobox Custom Tab"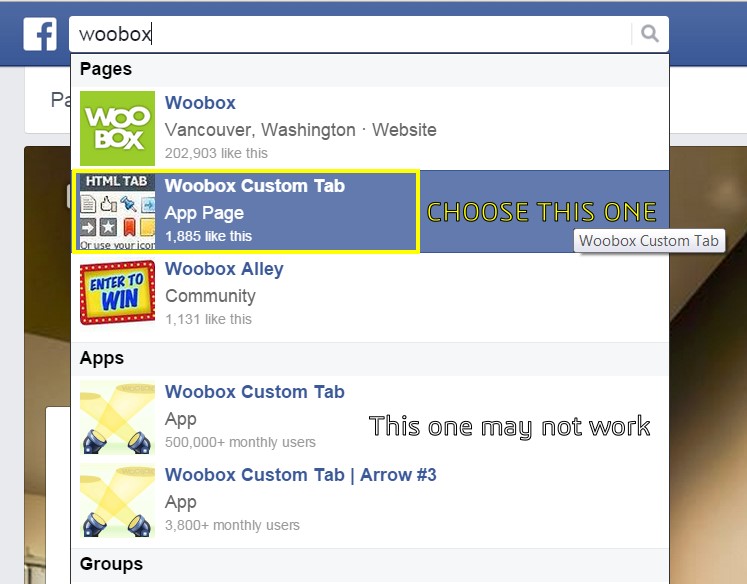 3. On the App Page, Click "Install Tab"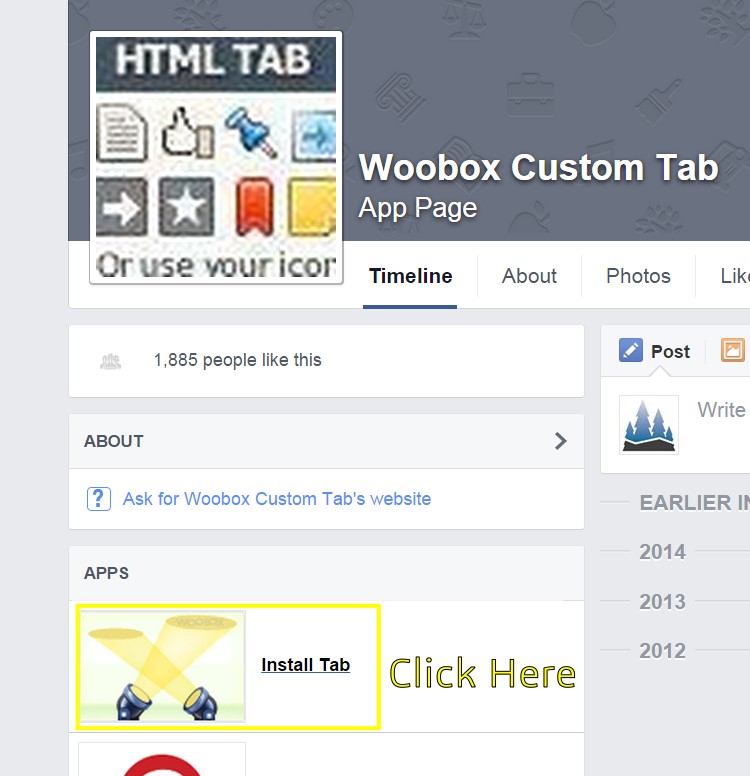 4.Click Install Page Tab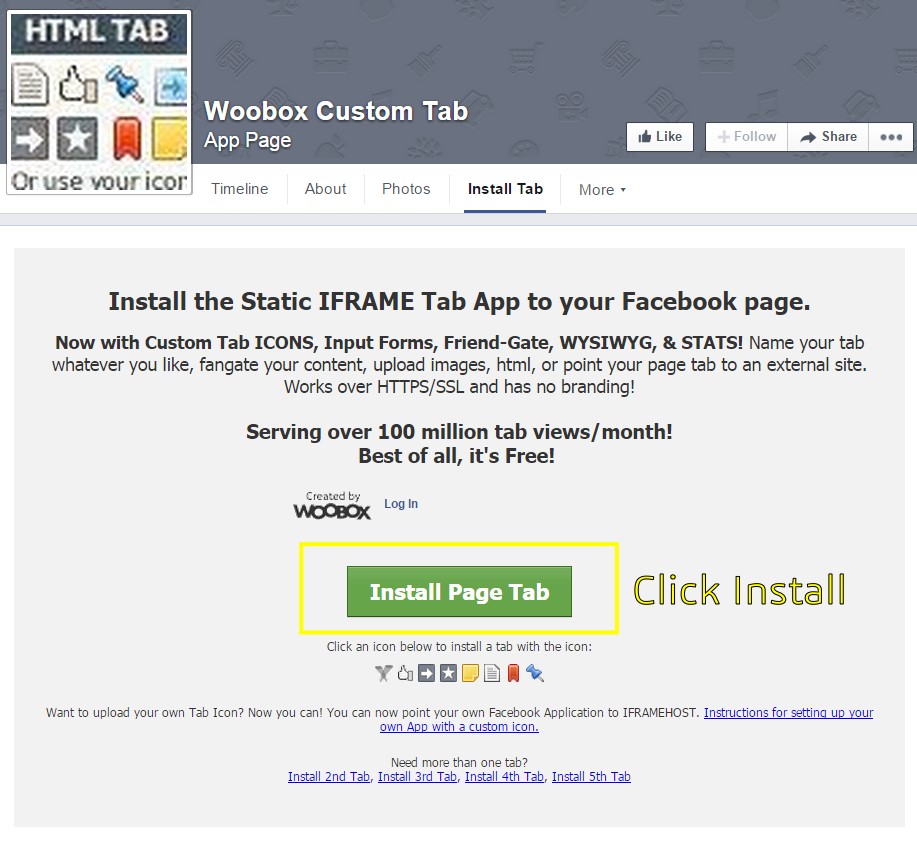 5. Click Add Tab To Page next to your business page

6. Then you will see an successfully installed message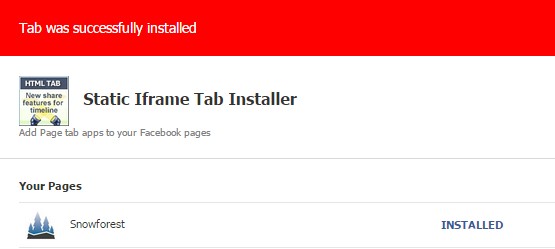 7. Switch to your Business Account 

8. Scroll down to the APPS tab, and click Welcome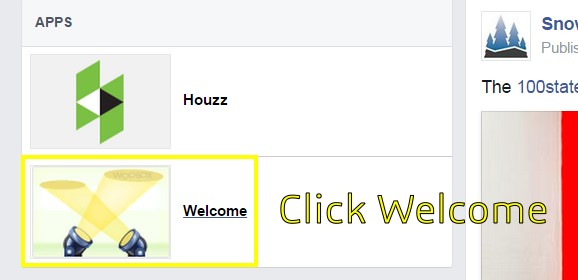 9. Click Configure Page Tab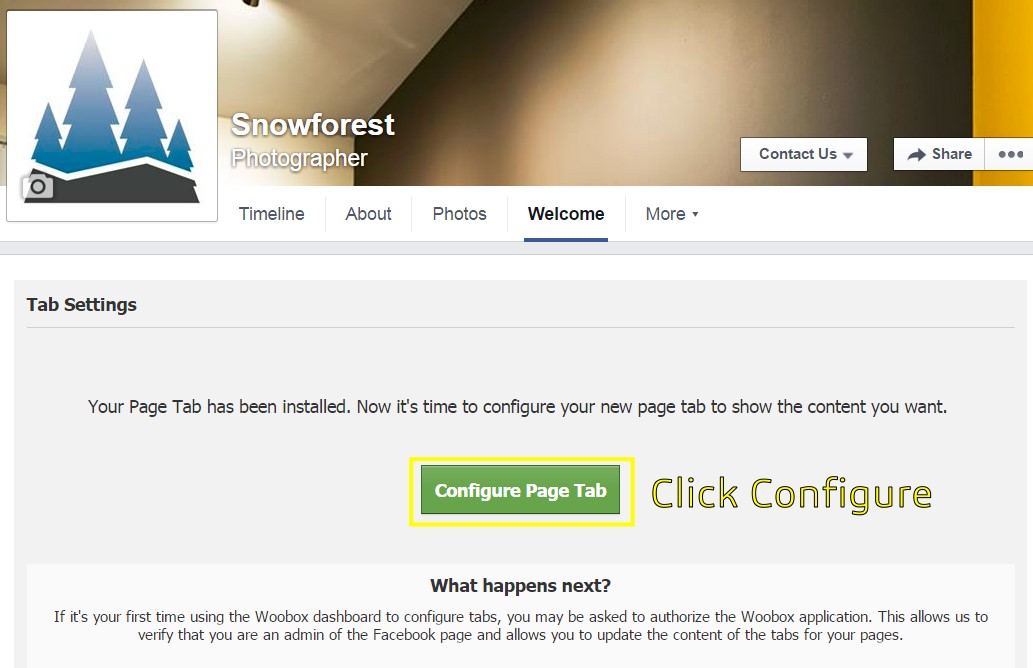 10.  Paste the Google embed iframe code generated from Google Map (If you don't know how, see here) on the text input area.  
Suggest iframe Width: 800 & Height: 600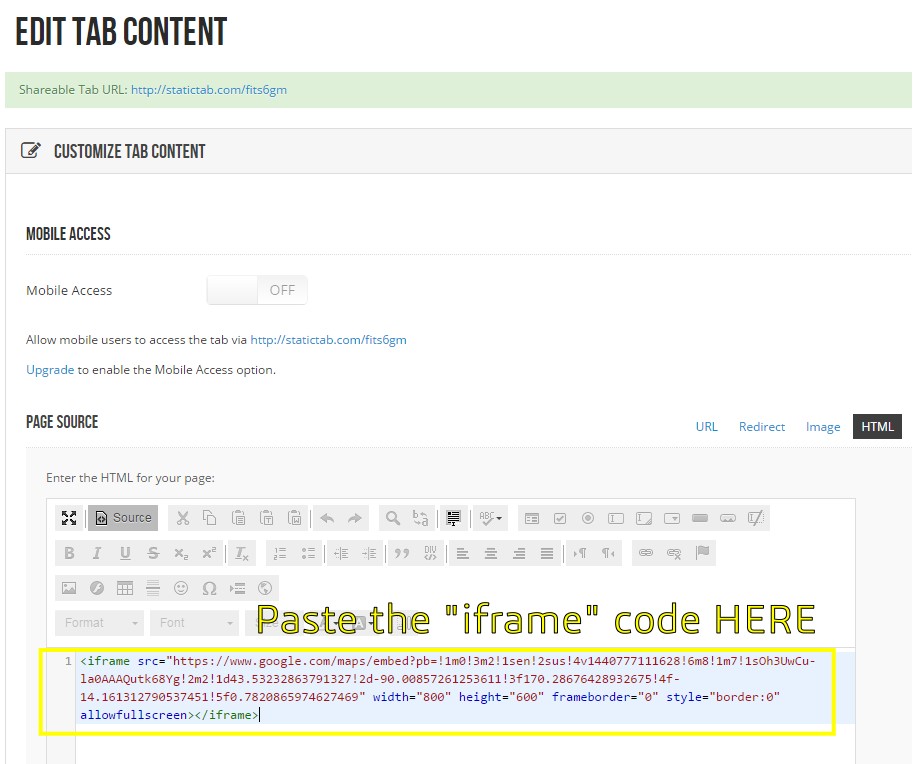 11. Save Settings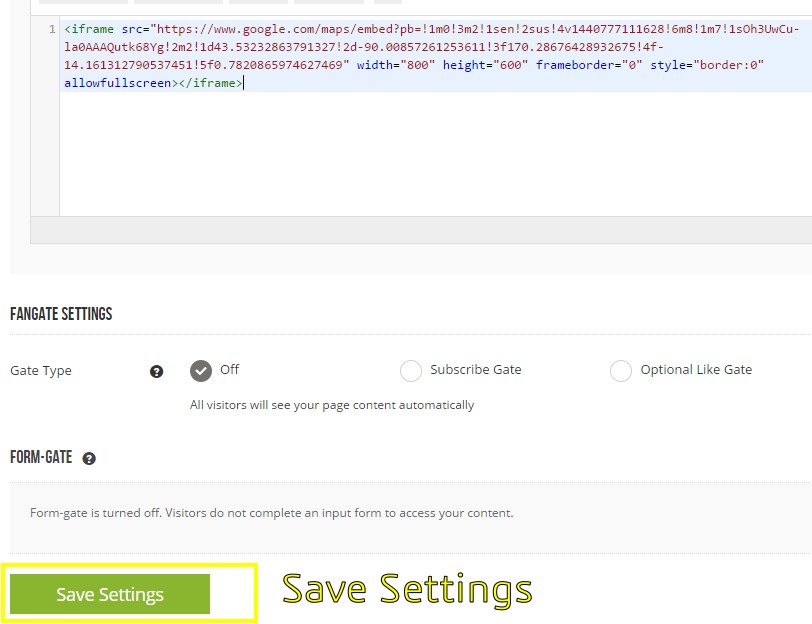 12. After click Save Settings button, go back to top of the page and click View Facebook Tab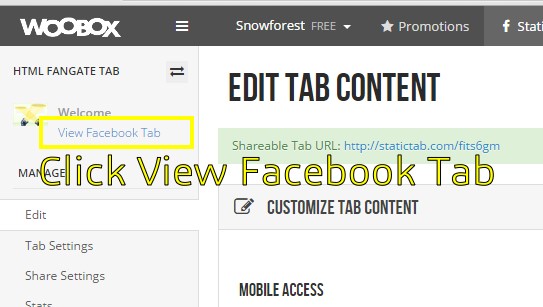 13. To this step, you should be able to see the Google Street View Page on the Welcome tab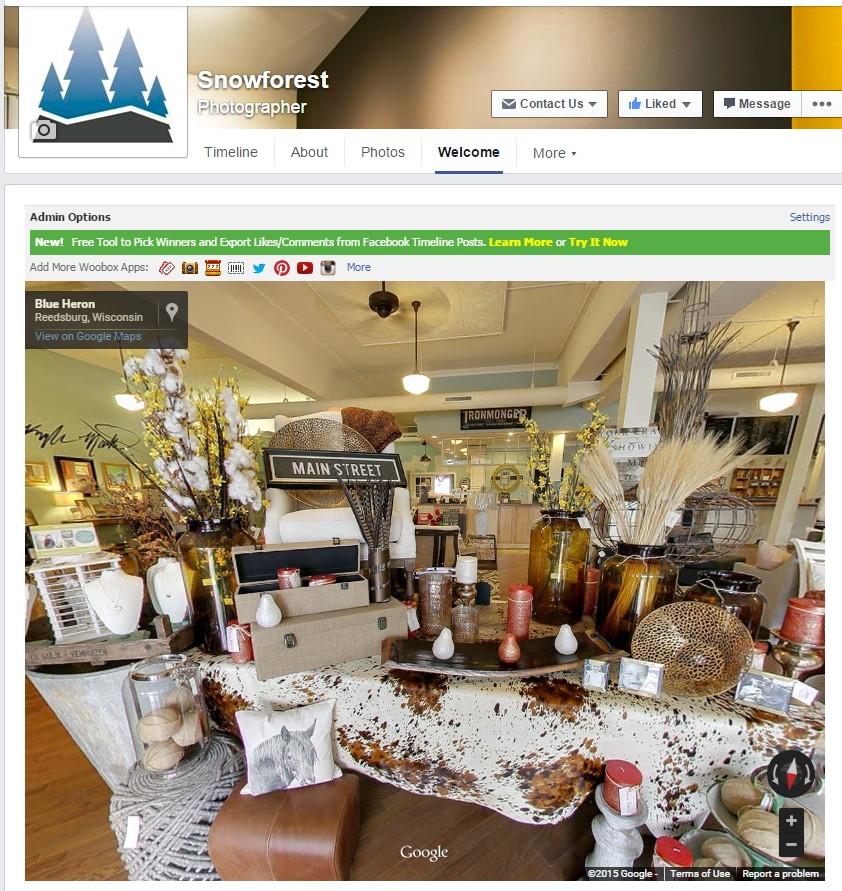 ADDITIONAL SETTINGS: Customized your street view tab
Change the Tab image: (Tab Settings => Change => Choose the icon => Open) 
      – You can download the Snowforest customized Google Street View SEE INSIDE icon here: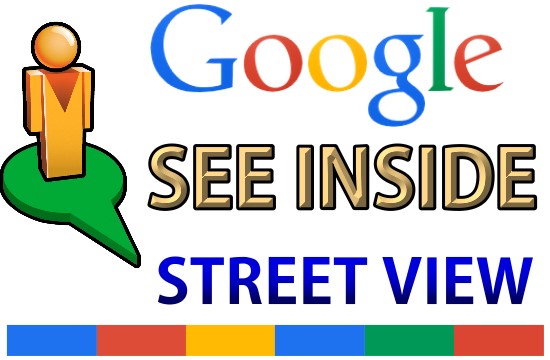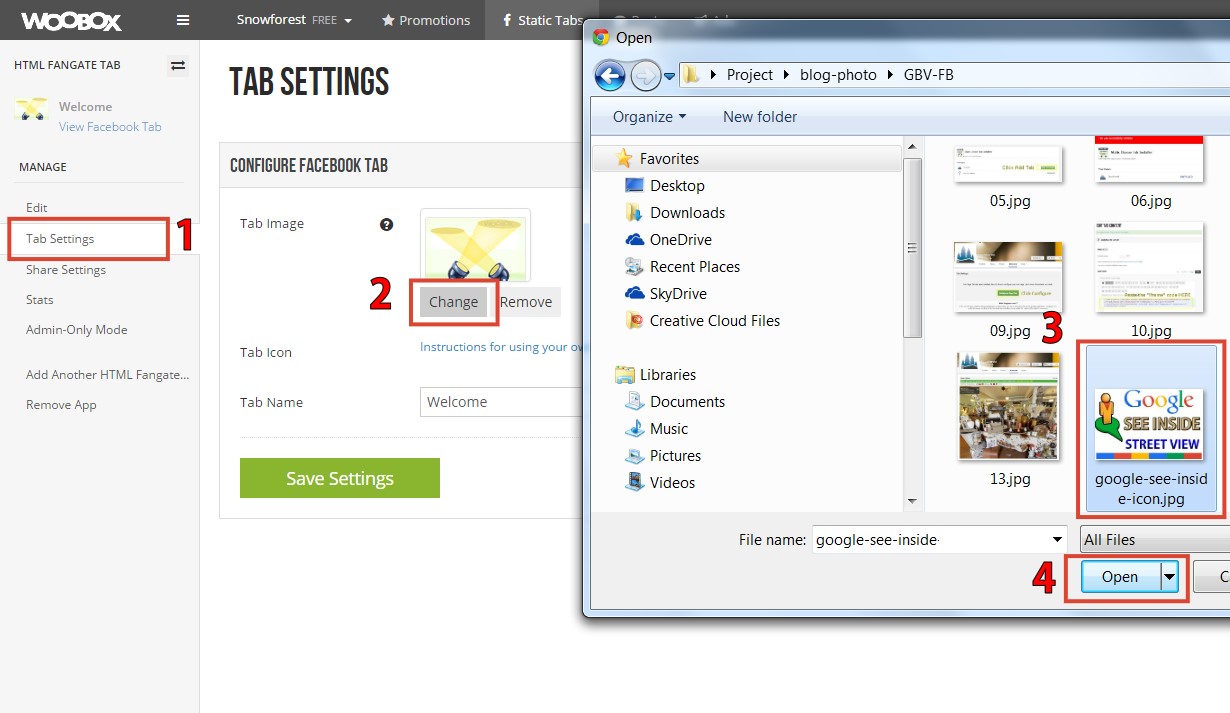 2. Rename the Tab Icon from Welcome to "Google See Inside" or "Virtual Tour" or anything you want. 
Remember to save Settings after your change the tab image and tab name.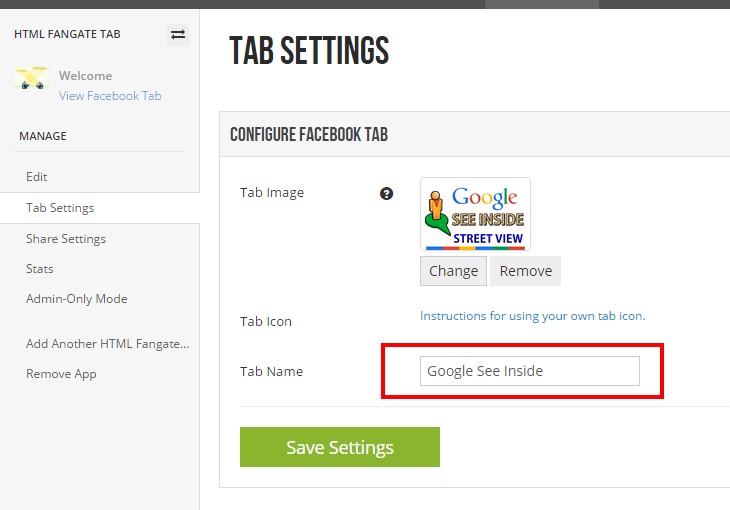 3. Go back to your business Facebook page, Manage Tabs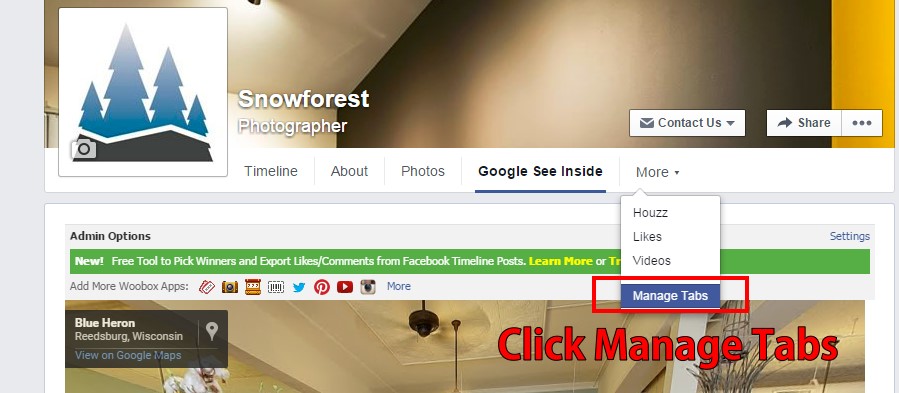 4. Drag and Reorder See Inside Tab to one of the top 4 orders, in this sample I reorder it to top 2, and click Save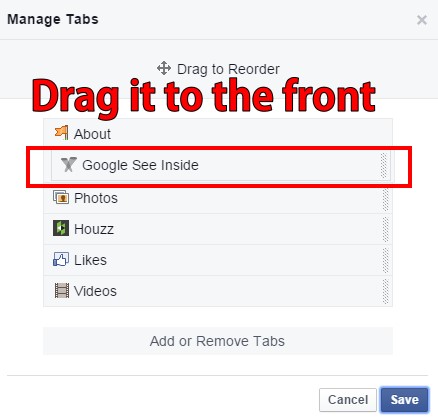 5. On the APPS section, EDIT and Manage Sections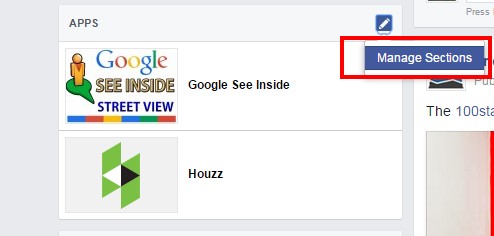 6.  Drag Apps to reorder the Sections sequence, and click Save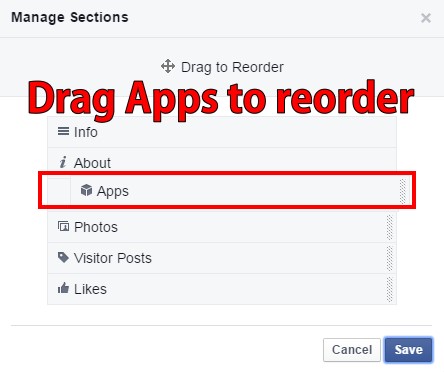 7. Congrats! you are all set. Visitors will be able to click your Google Street View See Inside Feature on the two locations on below Red highlight area.