If it's not because of the Pacific-Asia Curling Championships (PACC) in Almaty, Kazakhstan, I never thought I would visit Kazakhstan one day. Now I've been there, I'd say I really appreciate the opportunity to visit the country despite all the difficulties I had before the trip (Well, that's another story).
The hotel we were staying is just by the venue, and there are lots of restaurants nearby. So overall it's very convenient for all the officials and players. In general, the food is inexpensive and tasty. Their "taxi" system is very efficient, yet we had to rely on our translator to get a taxi. It's like Kazakhstan's version of Uber. You don't need an app but just raise your hand on the roadside and almost instantly a driver would stop to provide a ride, given that you speak Russian.
I didn't get to see much of the city during the competition. Only in the last two days of the trip did I have some free time to look around. The organizing committee arranged a van to show us the facilities for the Winter University Games 2017. I also spent one morning walking around the city and visited the Esentai Park.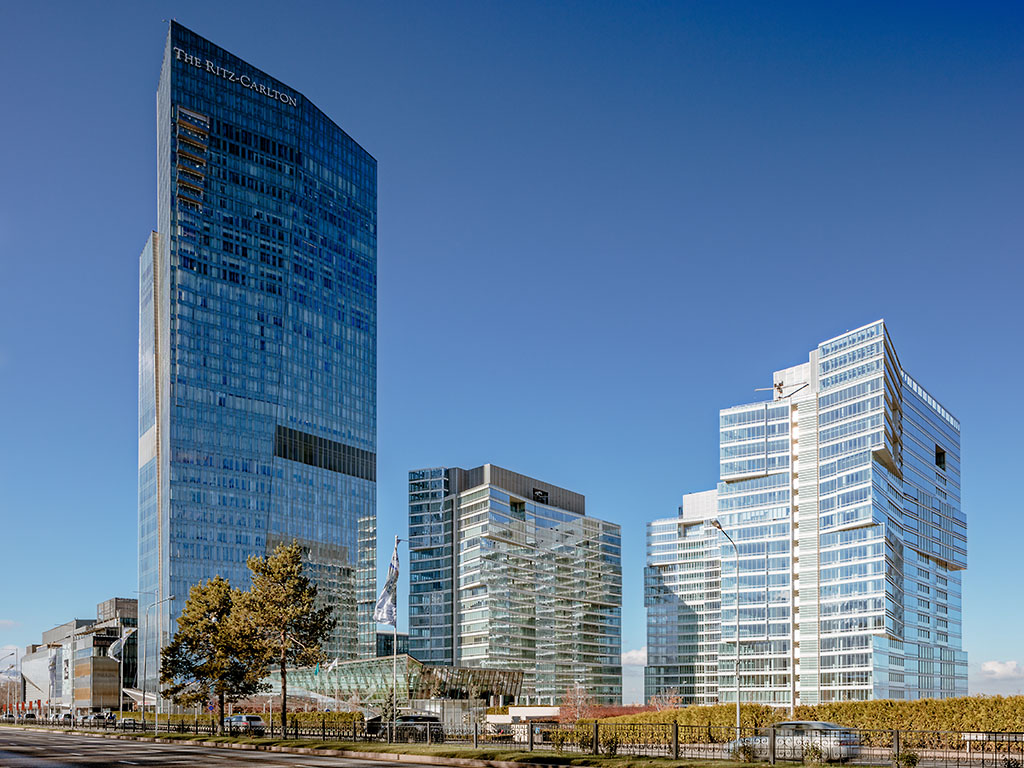 Designed by Skidmore, Owings and Merrill (SOM), the Esentai Park consists of three parts: the Esentai Mall, the Esentai Tower, and the Esentai Apartment. All three have one thing in common: luxury. I'm not familiar with the background of such a development, but it seems to me that the whole complex is a separate world from the rest of the city. I would be less surprised to see similar projects in New York, Paris, or London. Nevertheless, the Esentai Park might help Almaty, the former capital of Kazakhstan, transform its image and cityscape in the next decade.